Breakroom Supplies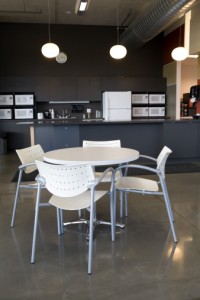 Sandia Office Supply is your one-stop solution for all of your office, breakroom and cleaning supplies. We offer a wide-range of products to keep your breakroom fully stocked with the little things that show employees you care. From food and beverages to breakroom appliances—like microwaves, coffee makers and refrigerators—we've got you covered!
We are your local, Albuquerque-based experts who are prepared and happy to help—no matter how big or small your business is!
Ordering Office Supplies Online Has Never Been Easier
At Sandia Office Supply, we understand that your time is very important. That's why we offer you the option of ordering your office supplies online. From cleaning supplies to breakroom supplies and everything in between, Sandia Office Supply has the online inventory to meet your needs and fit your budget. Additionally, we offer use of a barcode scanner so that you can instantly create orders online by scanning our paper catalog.
Our Commitment to Find Solutions for your Business
At Sandia Office Supply, we have a strong commitment to our New Mexico community and clients! Our inventory and knowledge about everything from breakroom supplies to office furniture helps us match you with the perfect solutions for your business needs. For local, personalized service at an affordable price, contact Sandia Office Supply today!
Call 505-341-4900 to order your breakroom supplies with Sandia Office Supply of Albuquerque, NM today!