Office Boards & Display Easels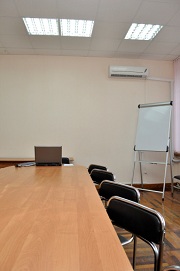 No matter how long you've prepared, you can't have a "slam dunk" presentation in the board room or classroom without effective visual aids. Help people see your ideas with office boards and display easels from Sandia Office Supply.
Office Boards & Supplies for Idea Generation
Capture key words and visualize processes as they develop with the help of office dry erase boards and display easels. Sandia Office Supply carries a wide range of office supplies to help you keep the ideas flowing:
Chalkboards
Dry-erase boards
Electronic white boards
Display easels
We also have the items you need to mount and clean your office boards.
In Sight, In Mind
Office boards are excellent ways to help keep your coworkers or class organized and informed. Sandia Office Supply has everything you need to keep important news, announcements and reminders in sight, in mind and attractive:
Bulletin boards and border sets
Cork and fabric office boards
Organizer boards
Magnetic and non-magnetic letter, number and shape sets
Explore our inventory of over 30,000 items to find the perfect way to make your office or classroom functional and decorative.
Expect More than Office Supplies
Sandia Office Supply has office supplies, breakroom provisions, janitorial cleaning items and office furniture. But we strive to meet more than your material needs. We pride ourselves on going the extra step for your business. We offer:
Easy ordering with our barcode scanner or online system
Free next-day shipping with no minimum order
Hassle-free returns
And any questions you have can be directed to your personal customer service representative. Open an account with Sandia Office Supply today to experience all the benefits of a local Albuquerque-based office supply provider.
Call 505-341-4900 to order your office supplies from Sandia Office Supply today!