Modern Office Furniture & Office Accessories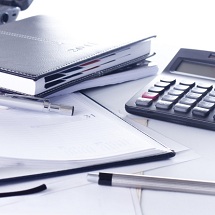 If you are looking for discount office furniture and office accessories for your business, Sandia Office Supply can help! We carry a great selection of office accessories and modern office furniture that can match the look and feel of your business.
Your One-Stop-Shop for Office and Desk Accessories
As your local Albuquerque office supply company, we carry a huge selection of modern furniture and office accessories. Our inventory includes desk accessories, such as:
Adjustable Trays for Flat-Screen Computer Monitors
Laptop Holders
Desktop Organizers
Keyboard Trays
And so much more!
Browse our online selection or let one of our account representatives guide you through our inventory to find the perfect match.
Contact Sandia Office Supply for Quality Products and Superior Service
As a local Albuquerque company, we are proud to offer personalized services that can't be beat. When you set up an account with us, you'll have a designated account representative who will work with you to find ways to save you money while keeping your office supplied with the accessories and daily consumables you need to maximize productivity. With over 30,000 items available for next-day delivery, we're confident we have what you need—and can get it to you when you need it.
Contact us to speak with a knowledgeable account representative today.
Call 505-341-4900 to order your office accessories with Sandia Office Supply of New Mexico today!