Product and Mailing Label Printing Machines
Mailing Labels, Product Labels and More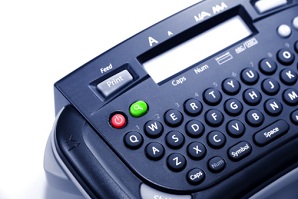 When it comes to keeping organized, Sandia Office Supply has got you covered with labeling systems and products for every need.
We have a variety of labeling systems to choose from, including:
In addition to our quality labeling systems, we also carry the refill and stand-alone products you need, such as:
Browse our online catalog or contact one of our experienced representatives to find the best products for your labeling needs.
Free Next-Day Delivery
All of our products are shipped with free, next-day delivery—with no minimum purchase. We find tremendous satisfaction in exceeding expectations and giving businesses efficient solutions in all of their office supply needs.
Contact Sandia Office Supply for all of your Labeling Needs
Sandia Office Supply is so much more than your trusted office supply store in Albuquerque. We also carry a large selection of office furniture that comes with free space planning with any purchase. It's all part of our commitment to providing the best possible service. Contact us to set up an account today.
Call 505-341-4900 to order your labeling supplies from Sandia Office Supply of New Mexico today!